CLOSE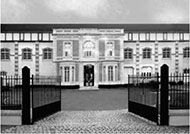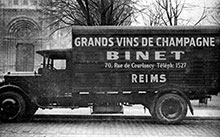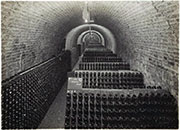 1886 – HISTORIC HEADQUARTER AT RUE DE COURLANCY
With the fast development of the activity, Armand WALFARD-BINET decides to launch the construction of a new headquarter for the House.
In 1886 after few years of work, Maison BINET moves across the Marne River to Rue de Courlancy in the southern part of Reims. The cellars are dug on three floors in the hill and topped by an enclosed vineyard of one hectare.
Registered in the general inventory of cultural heritage, the establishment is now part of the historical monuments and protected buildings of Reims.
At the same time… The Statue of Liberty is inaugurated in the middle of New York Harbor after 15 years of construction (October 28).