CLOSE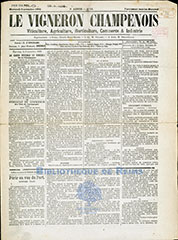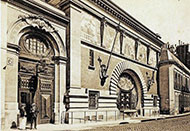 1882 – STRENGTH THROUGH UNITY FOR CHAMPAGNE PROTECTION
Under the initiative of the most dynamic Champagne houses, including Veuve BINET Fils & Co as founding member, the first Trade Association in Champagne Wines (Syndicat du Commerce des Vins de Champagne) is established in Reims with the aim to protect the appellation of origin "Champagne".
The Association makes contacts with all French embassies and consulates of countries importing Champagne and rapidly obtains information to enable it to undertake appropriate diplomatic or legal actions.
While pursuing its mission, the Association is renamed the Syndicate of Great Brands of Champagne, then becomes the Union of Champagne Houses (Union des Maisons de Champagne) in 1989.
At the same time… The British army lands at Alexandria in the Nile Valley and begins a protectorate of 40 years (August 2).