CLOSE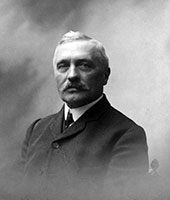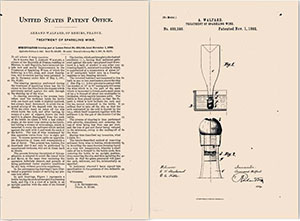 1881 – INVENTION OF THE DISGORGEMENT BY FREEZING
Before age 30, Armand WALFARD-BINET, son in law of Jean-Baptiste BINET and vintner himself takes the head of the House.
Brilliant inventor and shrewd businessman, Armand WALFARD-BINET revolutionizes the champagne practices with the invention of the disgorging method by icing: the neck of the bottle is plunged into a refrigerating solution, then the cap is quickly removed, expelling the frozen plug of sediment.
This revolutionary invention has been the subject of a dozen patents filed by Maison BINET and this disgorgement process is nowadays the most widely used by all the houses of Champagne.
At the same time… Alexander II, the Emperor of Russia crowned in 1855, also the King of Poland and the Grand Prince of Finland, is assassinated in Saint Petersburg, Russia (March 13).